Villa Beatrice is a love at first sight experience, she couldn't be anywhere else but Lake Como, and sharing her with guests is one of our greatest pleasures.
Some houses drowse for generations hidden and gently fading, yet somehow their charm and character remains intact, almost as if waiting for the right people to come along, open the shutters and let in light. Villa Beatrice is that house. And when we first glimpsed her under a soft wash of Lake Como's early summer light, looking careworn but still lovely, we were completely captivated.
View our residences
Villa Beatrice is divided into three separate residence which accommodate 2-8 guests. For larger parties and family gatherings the complete villa is available on an exclusive basis to sleep up to 14 guests.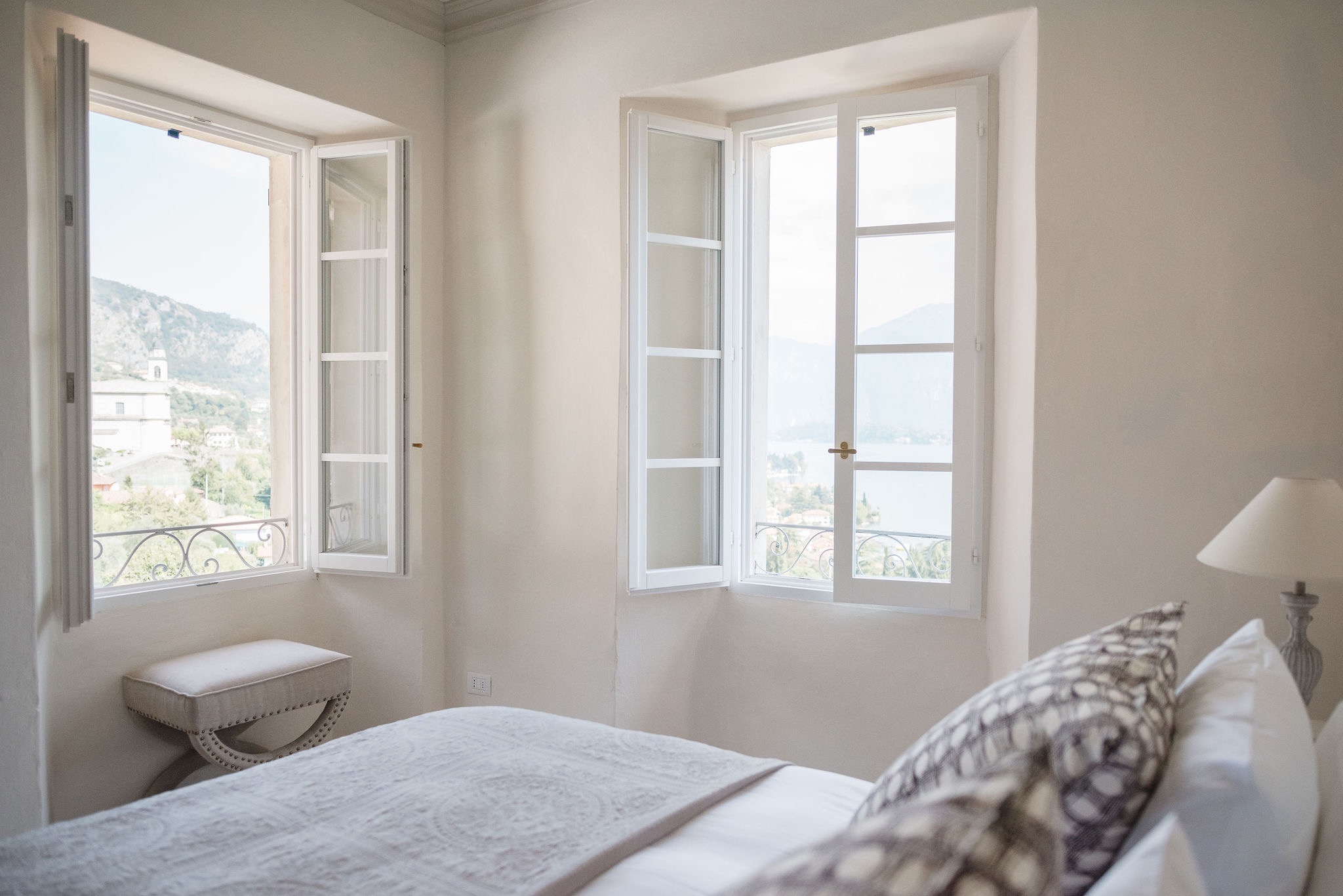 Villa Beatrice
Villa Beatrice dates back to the late 17th century, local history books mention her 'bread shaped' vegetable gardens and fruit laden trees, and there are descriptions of the way she was deliberately designed to catch the sun on different aspects throughout day. But despite her age, Beatrice has worn gracefully and left us a legacy of marvellous period features, clues to an intriguing past, now carefully restored or replicated. We think previous guardians would probably be pleased to see our guests picking herbs and fresh vegetables in the recreated gardens or sitting under shady olive trees, playing in the sunshine with their children and opening the shutters every morning to let the light in once again.
View our Residences